About Us
Shree Pest Control Services Est. since 2006 is a leading pest service provider in Cockroach, Bed Bug, Mosquito, Termites, Ants, Rats, Mice, House Flies and other general pest control service. We take pride in the fact that no one knows pests the way we do. Shree Pest Control Services expertise is unparalleled.
Services
We provide best quality Cockroach Control Treatment, Bedbug Control Treatment, Anti - Termite Treatment for Pre and Post Constructional structures, Rodent Pest Management, Black and Red Ants Control Treatment, House Flies, Lizards and Mosquito Control Treatment services in Pune.
Cockroaches are the most common household pests. They not only causes nuisance but also contaminate food, transmit disease, allergies and causes health problems. The control of cockroaches are achieved by simultaneous treatment of breeding places and harborages. Sewer, gullies, man-holes, kitchen trolleys, cupboards are the common places for looking. Also effective chemical treatment given to toilet, bathroom, sink, washbasin and other drainage outlet of house using special techniques to prevent migration from adjacent house. Cockroaches are nocturnal in habit and there for attractive Gel Treatment (Herbal Treatment) is carried out in the house.
Bed Bugs are nocturnal parasites feeding on mammalian blood. They normally hide by day in crevices in beds, furniture wall paper, inside mattre sses and skirting boards. The specialized technicians of SHREE PEST CONTROL SERVICES spray effective chemicals to these points. As the eggs of bedbugs are resistant to chemicals, this treatment is repeated within a fortnight to treat the hatchlings for complete relief by eradicating second generation also.
Pre-Constructional Anti Termite Treatment
Providing & injecting chemical emulsion for pre-constructional anti termite treatment & conforming to IS: 6313 (Latest version) code of practices for creating a chemical barrier under & around the column pits, wall trenches, basement excavation, top surface of plinth filling, junction of wall & floor along the external perimeter of building, expansion joints, surroundings of pipes & conduits etc.

Post-Constructional Anti Termite Treatment
This service can be availed as curative of preventive measures for existing structures which have not availed termite protection at the time of construction. The treatment comprise of drilling holes at the wall and floor junction level and filling it after pumping in sufficient quantity of termiticide. This ensures a continuous chemical barrier for termites to make an entry and protect the treated structure.
Rats and Mice are clever household pest & difficult to control. They have shyness to marmade baits & generally introduced due to favorable factors such as availability of food. Vigilant monitoring and integrated treatment are necessary for control of Rat. The treatment used by us are having IPM approach include strategies such as baiting with safe anti coagulant based Rodenticide, tracking and trapping by using sticky trap & mechanical trap.
Ants are social insect and live in colonies. They harbor in gardens under paving stones and occasionally within buildings. Ants causes painful bites and stings. The inconvenience caused by Ants will be controlled by the professionals of SHREE PEST CONTROL SERVICES. They carry out inspection and find out their path and nests. Spray effective chemicals to the Ants path and to places where they harbor. Also baits are kept to avoid reinfestation.
House Flies
Flies are short cycled fast breeding insects & causes health hazards. Usually breed on decaying organic material. Specialized technicians of SHREE CONTROL SER locate the potential fly breeding grounds and spray with effective larvicides. Proper garbage disposal and well maintained sewage collecting network would considerably reduce the fly population. Further the technicians spray & dust effective insecticides to breeding areas to minimize the pest problem and prevent reinfestation.

Mosquitoes
Mosquitoes breed on accumulated water & carries serious diseases. Water accumulated in tree holes, leaf axils in shrubs areas provides enormous amount of micro pools for breeding of Mosquitoes. Our technicians treating these breeding points with necessary larvicide by misting and spraying would control the inconvenience caused by Mosquitoes. Both chemical & Herbal treatments are available as per customer choice.
Honeycomb Bee Management
Although bees can be considered to be a nuisance to most people, we consider them to have a great ecological importance. In light of this, we conduct a professional service that is eco-friendly by removing the hives.
Snake Management
Snakes range from being an unsightly irritant to deadly pests that can plague commercial spaces, warm storage units and factories. Ensuring the removal and prevention of snake infestation is vital for safety.
Our Special Features
All
Cockroaches
Ants
Bedbugs
Mosquitoes
Termites
Rats
---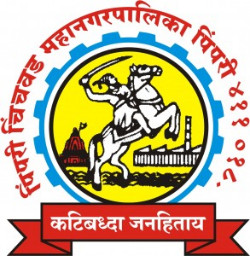 PCMC
One of the most prestigious Municipal Corporation in India.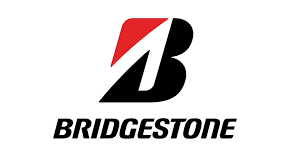 Bridgestone
Best organization in Tyre & Rubber Industry
PCNTDA
Specific requirements for our estimed Organization.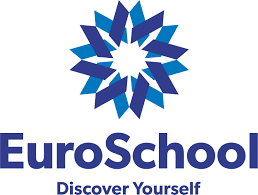 Euro School
One of the Best school having more than 10 schools in City.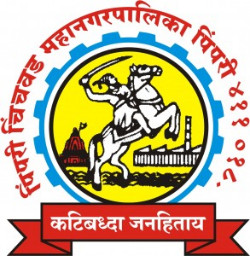 PCMC
One of the most prestigious Municipal Corporation in India.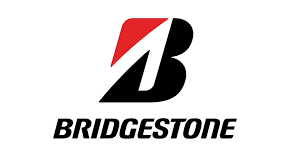 Bridgestone
Best organization in Tyre & Rubber Industry
Contact Us
Location:
Shree Pest Control Services
Kaushalya, 5/3 Namrata Hsg. Soc.
Nakhate Nagar, Thergaon, Pune-411033


Email:
shreepest@gmail.com
Call:
9881297587
9766005048
Whatsapp Us Your Request
Review Us